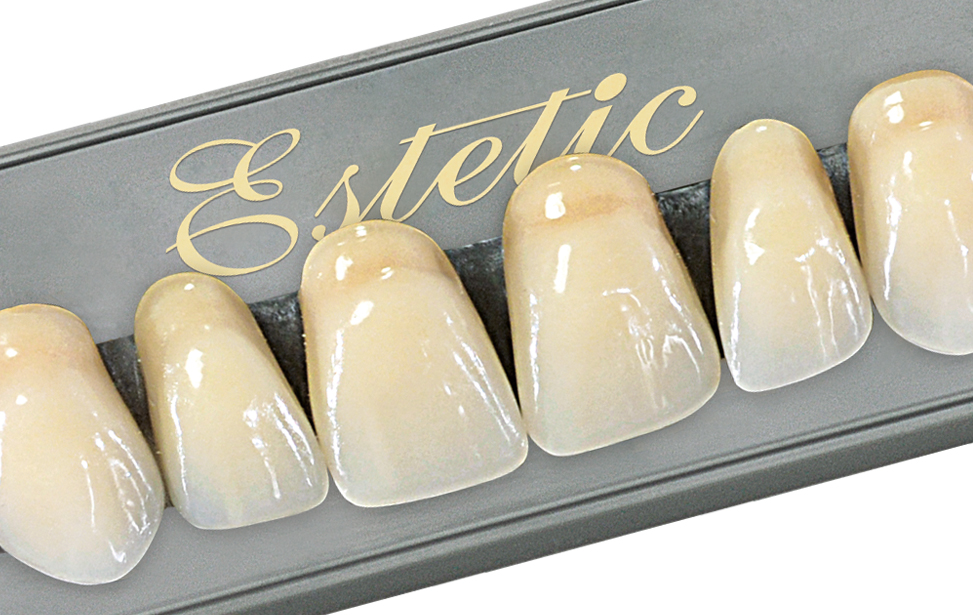 Wiedent Estetic acrylic teeth

Dear Sir or Madam,
To reach the requirements of our customers proceeding in accordance with their suggestions we decided to improve our Wiedent ESTETIC line teeth. We changed the formulation of acrylics used for the production to improve the physical properties of our Wiedent ESTETIC acrylic teeth as abrasion and impact resistance. Now a dentin and enamel are of the same hardness and only a neck is slightly softer to ensure elasticity and perfect bonding between a tooth and denture base. The hardness of Wiedent ESTETIC teeth is 250 MPa and is harder than of natural ones. Teeth produced of a new raw material are collected on the grey plates to distinguish them from the elders.

"New" teeth in the most popular shapes and shades are available by now. Other shapes and shades will be available soon successively displacing the "old" ones. We hope that when you acquaint with our "New" product you will even more eagerly buy our Wiedent ESTETIC teeth.
Following to "New" teeth modification we modified also a look of our boxes maintaining in similar coloring.

Above mentioned changes is a manifestation of our urge to offer you improved products. I hope that our efforts will be appreciated.