Occlusal platewaxes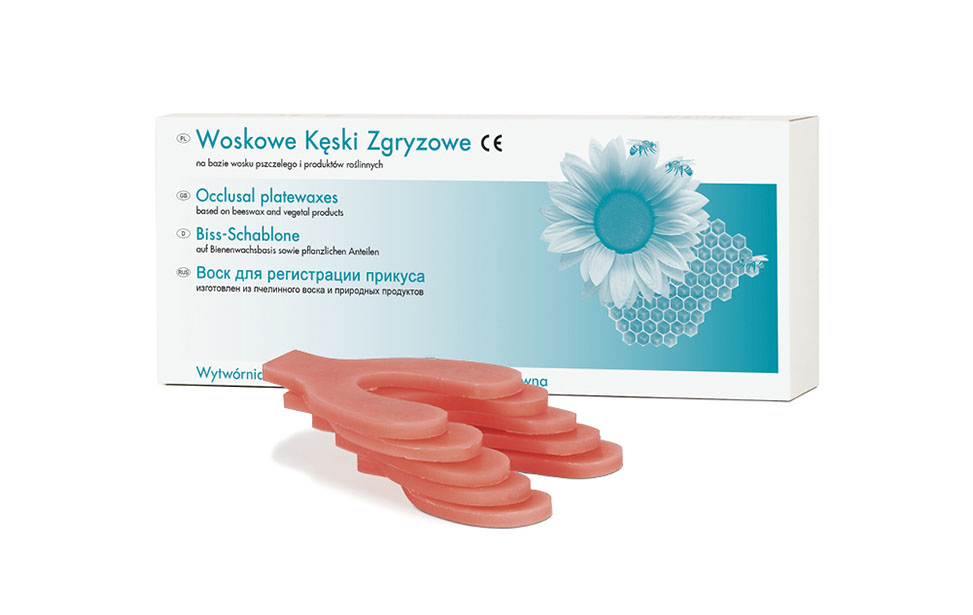 made of bee wax and natural paraffin,
to be used by dentists.
Application:
o use by dentists for establishing the position of the patient's upper jaw in relation to the lower jaw.
Properties:
very good plasticity achieved by using beeswax and natural resins in their production.
Direction for use:
Before use, plastify the platewax by dipping it in warm water or holding over the flame of a burner. Put the wax, prepared in above mentioned method, into the patient's mouth. Mould the edges protruding from the lips and cheeks side by pressing them to the teeth.
Storage::
Keep packaged, in a dry place, protected from the sun and far from any source of heat.
Best before: 3 years from the date of production.
Instruction
Order form
Catalogue page